F-14 Tomcat Nose Gear Brace
We are excited to announce the availablity of nose gear braces for F-14 Tomcats on display. As time goes by, many display F-14 aircraft are 'in the kneel' due to gradually decreasing pressure in the nose gear strut. These braces will keep the F-14 nose at its default elevation.

There are two styles of nose gear brace:
1. The Rockies-Style nose gear brace is provided free of charge to museums with Tomcats on display (we only ask the museums to cover the actual cost of shipping the brace).
2. The Grumman-Style nose gear brace is a replica of the nose gear brace originally designed by Grumman. Our replica Grumman-style brace can be purchased for $200.00 (which includes materials, fabrication, and shipping).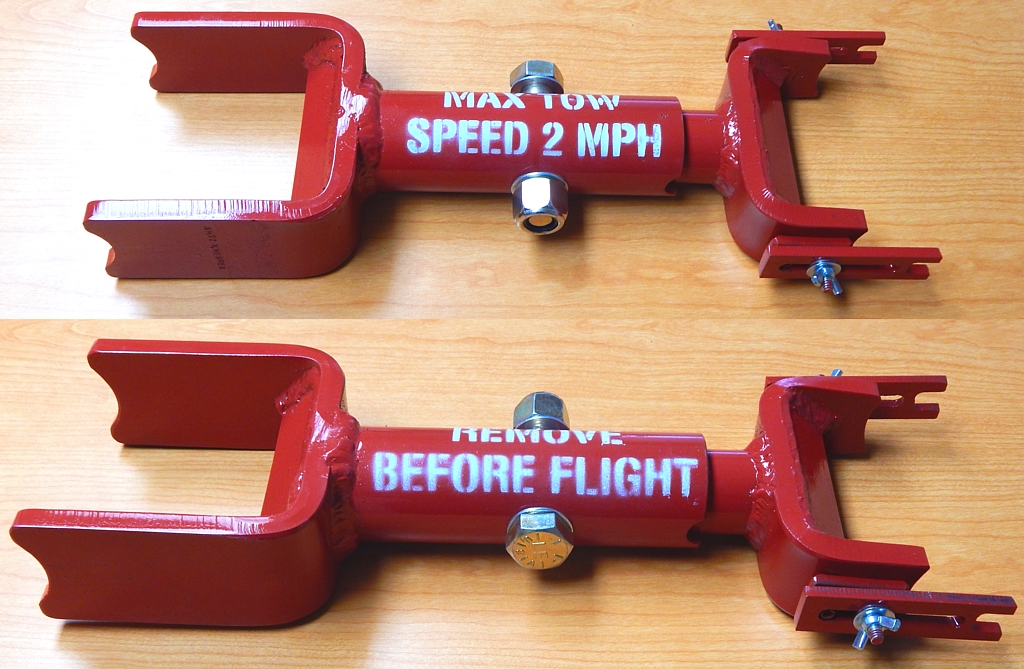 The F-14 Tomcat Association is proud to provide this assistance to museums who maintain F-14 static displays. Please send an email to This email address is being protected from spambots. You need JavaScript enabled to view it. for more information or to request a nose gear brace. Please allow some time for the nose gear brace to be fabricated (they are produced 'on-demand'). Tomcats Forever!