Grumman F-14 Tomcat:


The HOME OF M.A.T.S. F-14 Tomcat Reference Work | Grumman Memorial Park
Northrop Grumman Corp.


Navy Associations:


Tailhook Association | Intruder Association | Skyraider Association
Crusader Association | Skyhawk Association | VQ Association | Skywarrior Association
VF-5/5A/51 Screaming Eagles Association | Blue Angels Alumni Association
VF-31 Tomcatter's Association


Navy Links:


Approach Magazine | Naval Aviation News
Naval Air Station Oceana
Squadron Links:
VF-11 Red Rippers | VF-14 Tophatters Forum Page | VF-31 Tomcatter's Official Page |

Aviation Museum Links:


See "Tomcats on Display" page
Vendor Links:
Modeler's Links:
| Model Aces, Museum Quality Replicas |
Featured Link:
F-14A Tomcat Cutaway Model and F-14A Tomcat Exterior 3-View Model from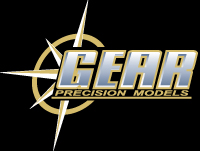 Very nice framed 3D models crafted from layers of quality Basswood which are intricately laser engraved and cut to show the fine details of the aircraft.
Other aircraft available. Check them all out at
http://www.gearpm.com/cutaway-models/aircraft.html
SPECIAL - 25% Discount for Association Members. Click Here for the Discount Code (Member Password Required).
New book by one of our own.

TOP GUN DAYS by Dave "Bio" Baranek

DOGFIGHTING, CHEATING DEATH, AND HOLLYWOOD GLORY AS ONE OF AMERICA'S BEST FIGHTER JOCKS
Roger Ball! is the story of Captain John Monroe "Hawk" Smith. It chronicles his growth as a naval officer, his seasoning as a fighter pilot, his hardening as a commanding officer, and his ascension as a leader. This is the story of his quest to help make naval fighter aviation the world's most formidable, innovative, and lethal air combat force in the world. This is Hawk's story!
"Roger Ball!"
www.roger-ball.com/
CLOUDSURF CLOTHING

CloudSurf Clothing was created and designed by a former F-14 Tomcat Pilot and graduate of the United States Naval Academy.

Mission

CloudSurf Clothing's mission is to create cool, comfortable clothes and make a positive impact on our local community, our country and the whole world! CloudSurf Clothing donates 10% of all profits to our favorite three charities: St. Jude Children's Research Hospital, Wounded Warrior Project & Adopt-A-Classroom.
Limited Edition Tomcat Bye Bye Baby Boxed Set and Other Tomcat Photos From the Late Renowned Aviation Photographer George Hall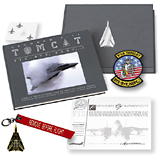 Like the F-14 itself, only 712 of the numbered books were produced. All tomcatters will receive a reduced price of
$175
$125 per set, which includes a boxed hardcover book, numbered certificate, "Bye-Bye Baby" patch, Tomcat bookmark and "remove before flight" keychain.
Total cost with shipping in the U.S. is $195.
Now with free shipping in the U.S. (Call for quote on shipping outside the U.S.) The only way to obtain one of the limited bureau number books,at this special price, is to email
This email address is being protected from spambots. You need JavaScript enabled to view it.
or call 415-381-6363.
Let them know if you have a preferred buno and they will check its availability.

Speed and Angels (Action-Documentary about the last two aviators
to go through the Tomcat RAG and fly the "Big Fighter)
Patch Quest (Patches and other great squadron geedunk)
Lou Drendel (Aviation artist and book author)
Ward Carroll (F-14 novel author)
Military.com ( All Service Veteran's Site)

... a place for US Navy personnel to reconnect with old Shipmates, share memories and tell their Navy Story.
AV8R Stuff ( THE place to go for that hard to find patch)
Mark Styling - Aviation Illustrator and Artist