NAS Oceana:
On the board for the final flight to NAS Oceana.

Farewell to Pt. Mugu.

On display at NAS Oceana.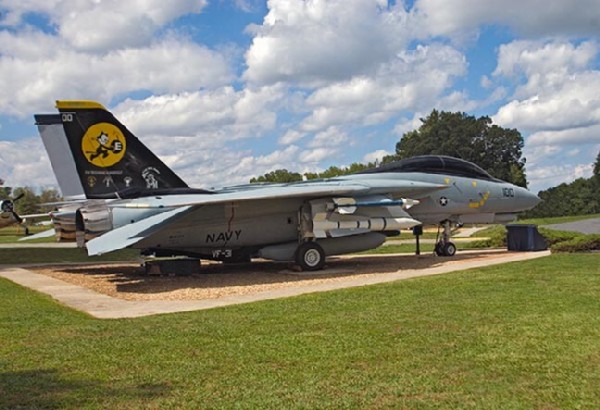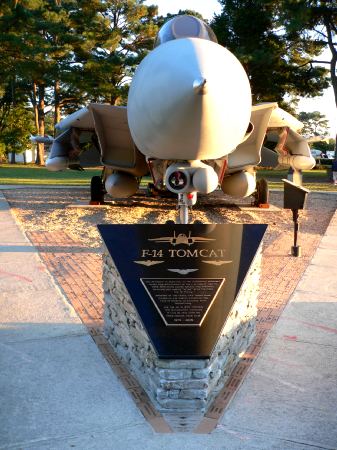 Click on the photo below to read the plaque!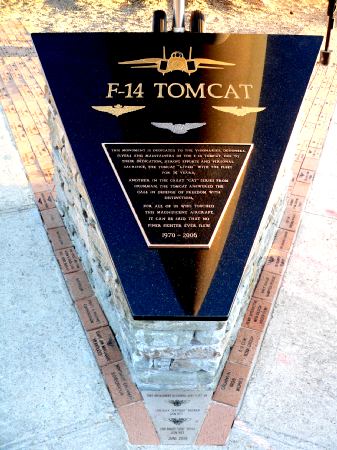 Here is how F-14D 164604 looked in of June 2007.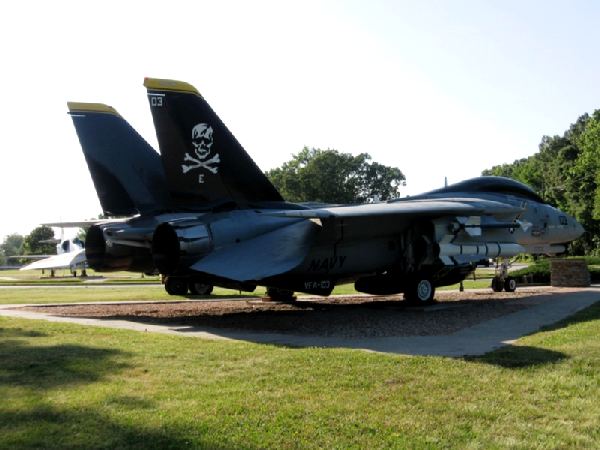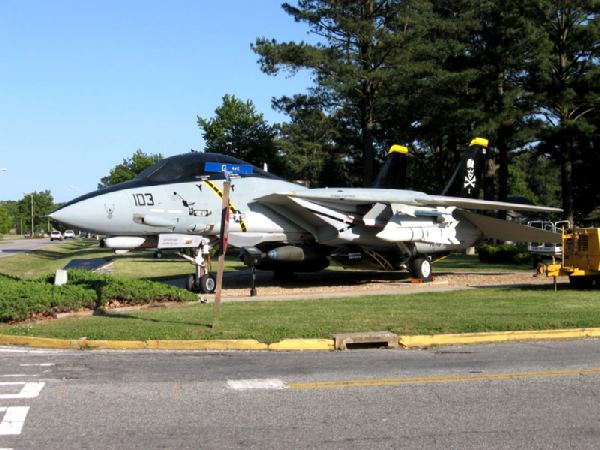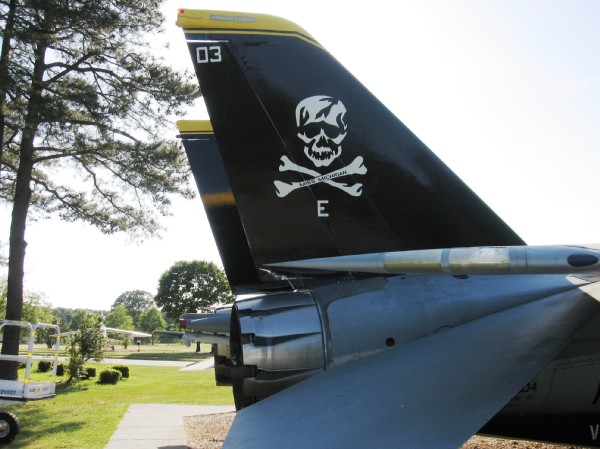 January 2011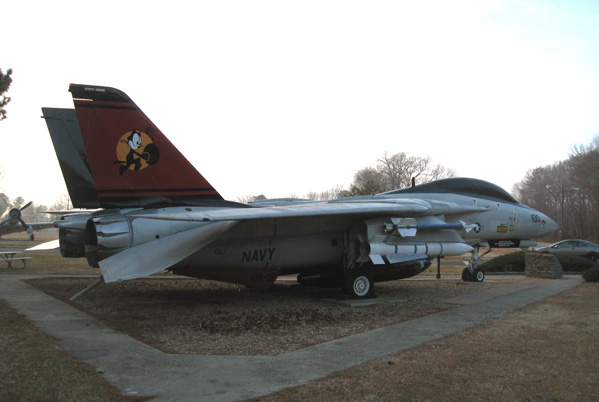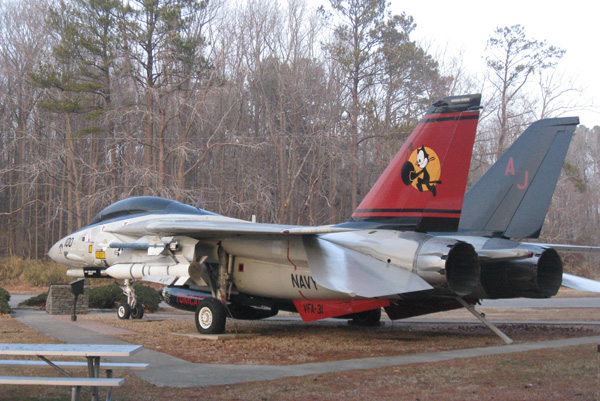 September 2011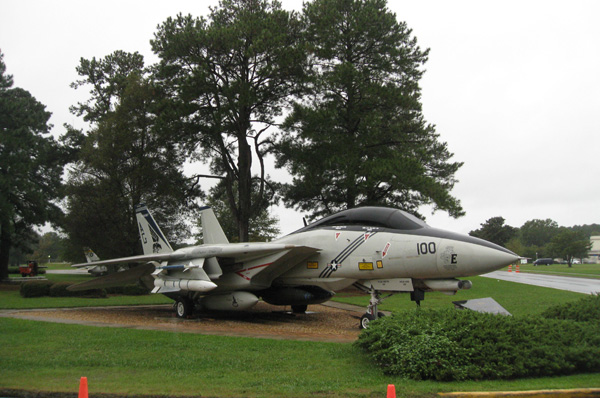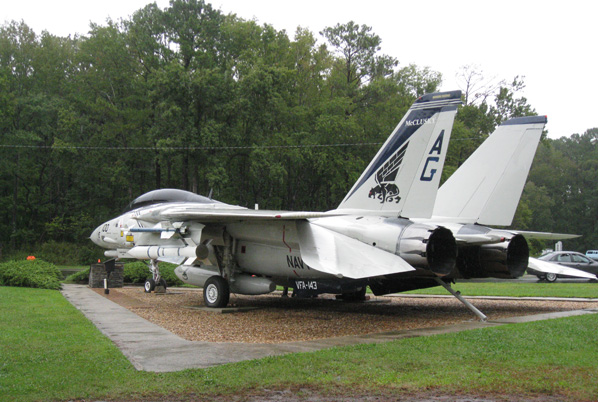 F-14D BuNo 164604 was delivered to the Navy on July, 10 1992 and was the final Tomcat to roll off the Grumman Aerospace production line at Calverton, NY. It served as a Test & Evaluation aircraft with VX-4 and VX-9 as VANDY 1 in the famous Black Bunny paint scheme. On 26 June 2004 it flew its final flight from NAS Pt. Mugu to its present home at NAS Oceana where it serves as a memorial to all those who designed, worked on, flew, and maintained the Tomcat.
VX-9 photos by Craig Kaston
Side view by Bob Lawson
Front view and close-up of plaque by Joe "TJ" White
June 2007 photos by Brian "Oompa" Marbrey
January and September 2011 photos by Art Martin