Virginia Aviation Museum: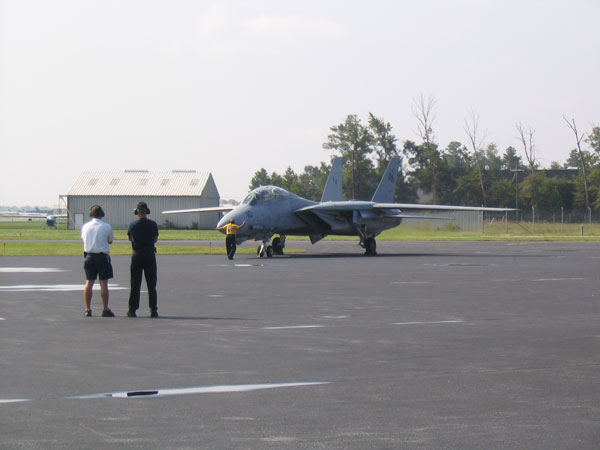 Arrival 9/14/06. (Photo via Museum Director, Mike Boehme)




9/14/06 - VF-31 delivery crew, pilot Lt. "Rip" Gordon and RIO Lt. Bill Frank (Photo via Museum Director, Mike Boehme)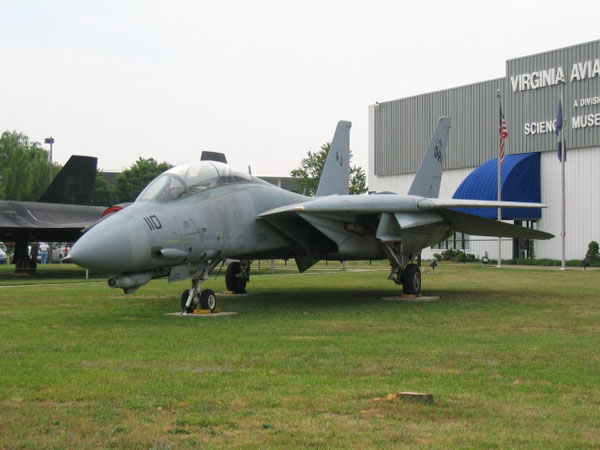 6/25/07 - On display. (Photo by Bill Schultz)


F-14 D BuNo 164346 was delivered to the Navy 28 February 1992 and served with VF-31. The aircraft saw combat twice in Operation Iraqi Freedom. The first on board the USS Abraham Lincoln (CVN-72) in a historic 10 month cruise when the ship was diverted from returning home back to the Persian Gulf to participate in the 2nd Gulf War. It was also on board the Lincoln when President Bush made is infamous "Mission Accomplished" speech. The return to the Gulf was aboard the USS Theodore Roosevelt (CVN-71) for the Final Tomcat Cruise. This aircraft has the distinction of making the last ever Tomcat landing on a carrier when it trapped aboard the Roosevelt on 28 July 2006 piloted by LT Chris Rattigan with LT Paul Dort in the back seat. The aircraft is now on display at the Virginia Aviation Museum in Richmond.