New England Air Museum:



Departing NAS Oceana, 15 March 2005. (Photo by Gerry Clark)

Arrival at Bradley Field, Windsor Locks, Connecticut. (Photo by Ken Middleton)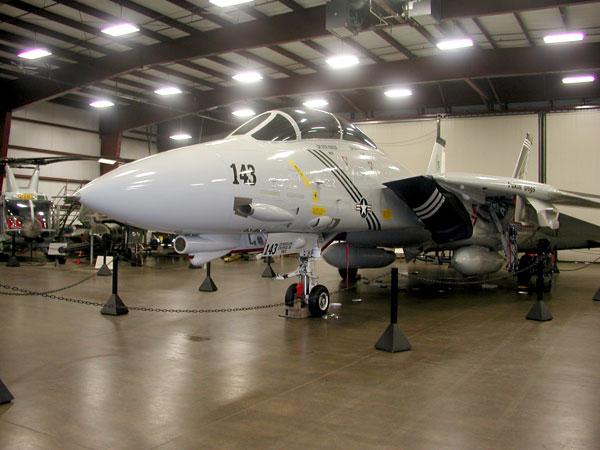 On Display New England Air Museum (Photo courtesy of New England Air Museum)
F-14B BUNO 162926 is a manufacturer's Block Number 145 aircraft. It was the 574th F-14 manufactured by the Grumman Aircraft Corporation (GAC), now Northrop Grumman Corporation (NGC). It was manufactured in Bethpage, New York and delivered to the Navy at the Naval Aircraft Factory, Grumman Assembly and Delivery Plant at Calverton, New York, on November 1, 1988.
The aircraft served with VF-142 and VF-143 and made deployments on the carriers Dwight D. Eisenhower (CVN-69), George Washington (CVN-73), and John F. Kennedy (CV-67). During it's service life BUNO 162926 accumulated: 4620 flight hours, 1408 catapult shots, and 1426 shipboard arrested landings.